Google Search.
On Steroids.
Why do I need this?
40% of your searches are
repeat searches

. Every time you search for candidates, you start from scratch and waste time reading candidate profiles you saw before.
How does this work?
You search. We add
tags

that guide you. You find faster.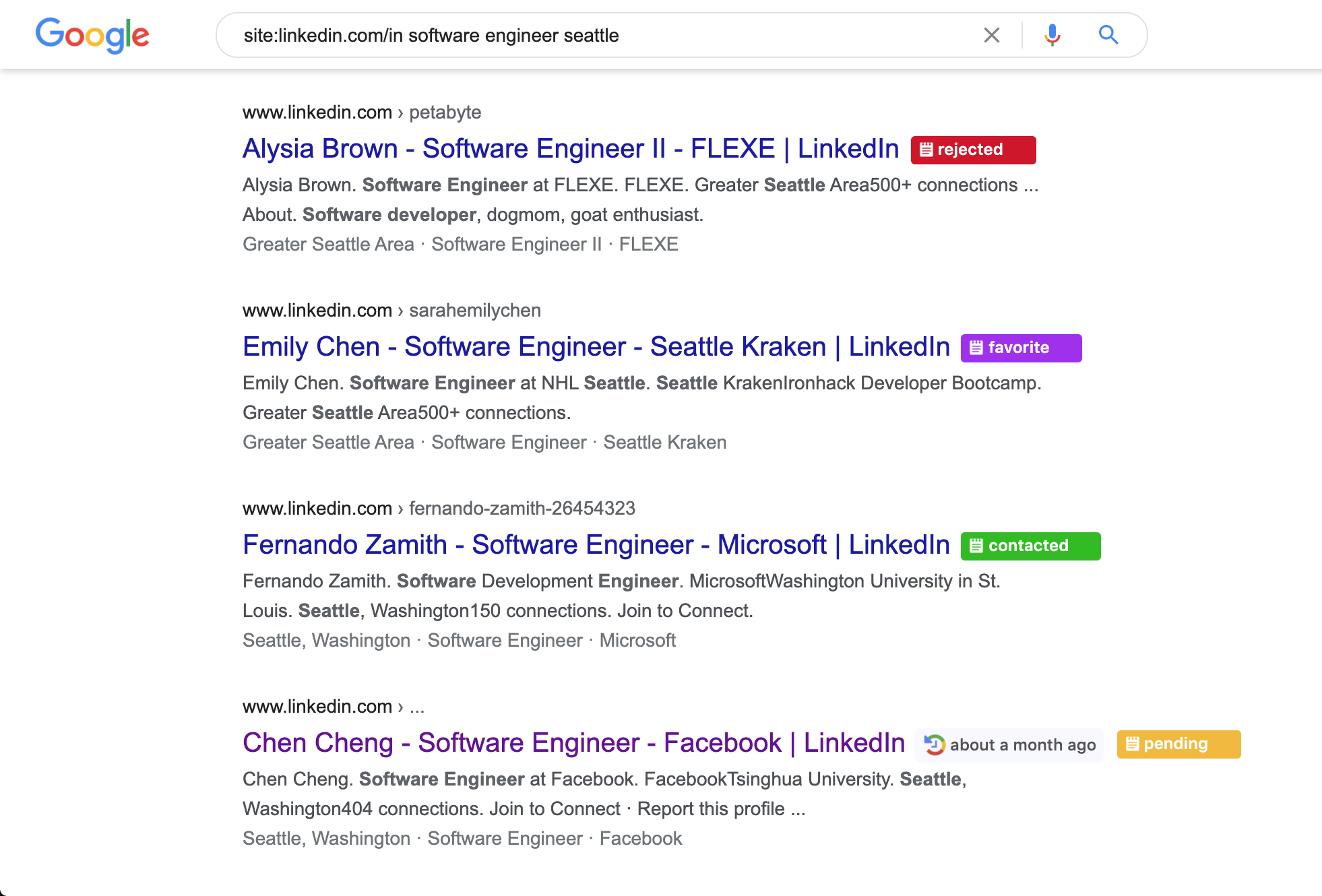 Who needs this?
Sourcing recruiters

who do a lot of talent searching and need to keep track of their candidates. If you X-ray search Linkedin with specific queries, you must know the pain to recognize your candidates out of a bunch of purple search results.